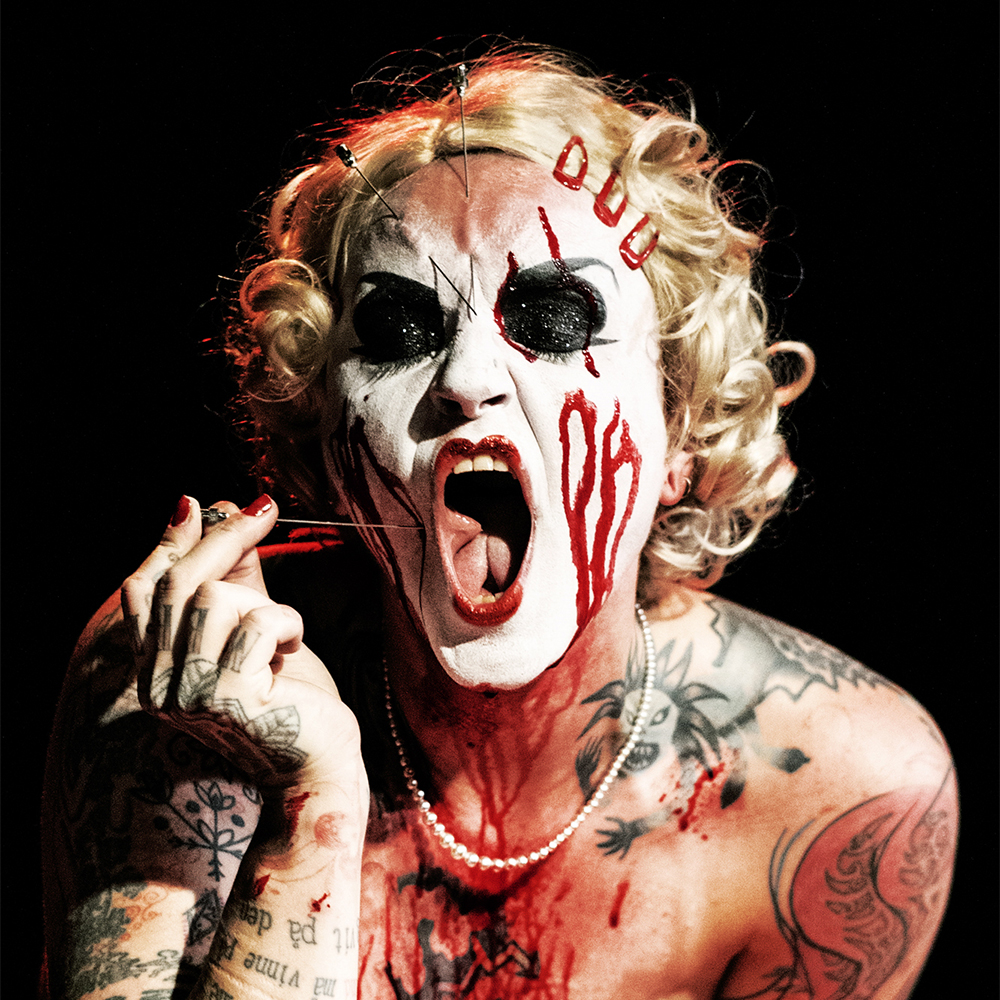 THE PRINCESS SHOW
Welcome to a solo performance by The Princess of Scars, performing artist with world renowned fakir troupe Pain Solution since 2007.
The Princess is known to mix the charming with the brutal, the sweet with the disturbing and the royal with the ridiculous. She has a bachelor in pain and an appetite for blood, drama and over the top outfits. The Princess of Scars is semiretired from the stage and her solo appearances are rare AF so come on out on the .?.?. for an hour of sideshow extraordinaire!!!
STRAPMANIA
A group of young circus adventurers exploring space on their first mission above ground.
What defines this very place in the air between them and how does one find a connection?
About to find out they test their strength against gravity and experience what it feels like to fly and fall.
Each artist slowly weaves a net of individual paths as they cross in midair where straps intertwine as the silver lining.
In small framed episodes and stunning acrobatics the audience gets a glimpse of the aerial world and the moment when the risk to fall lies in the hand of a newly found relation.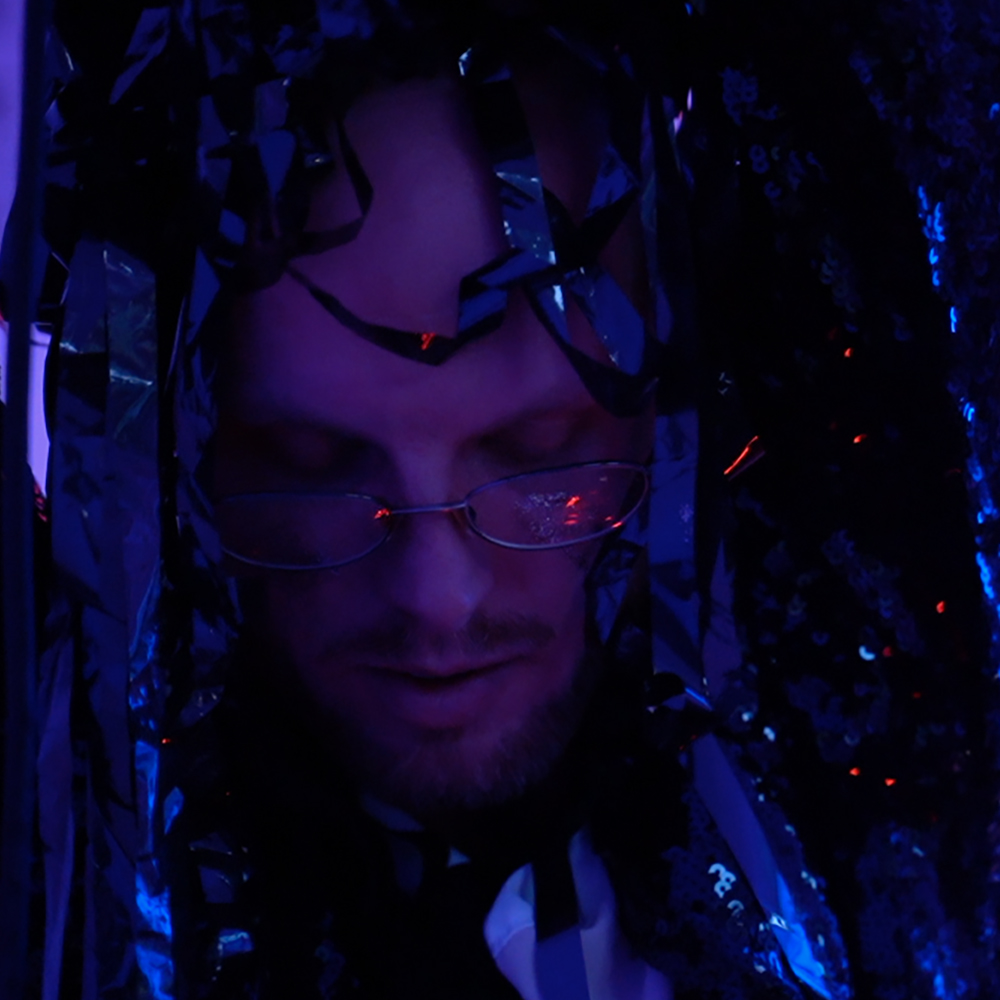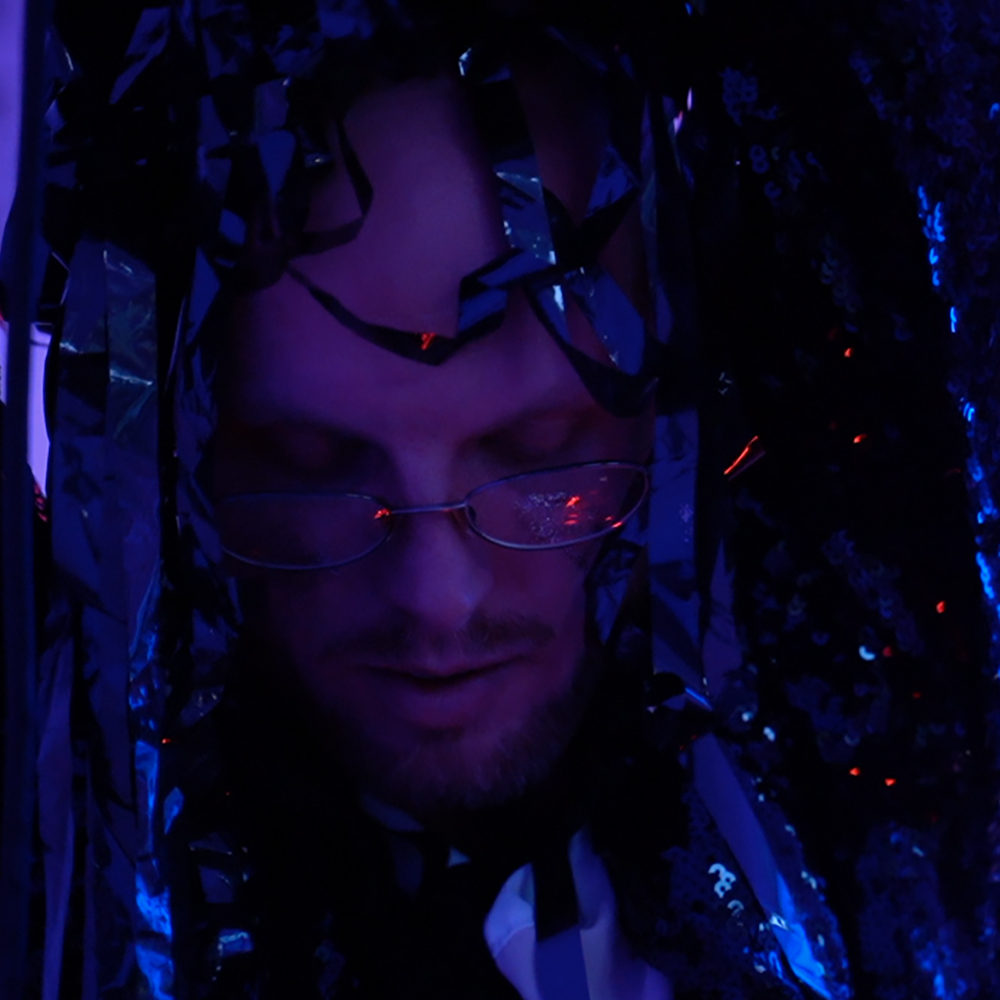 SLØSERIOMBUDSMANNENS FOLKEBAND
The music collective Sløseriombudsmannens Folkeband is performing the show "detta kan vemm som helst gjørra" (English translation: "the adventure in Copenhagen"). They are navigation within the genre art Council music, a genre that challenges the listener by investigating the sublimational. The aspathery between the aloamoroumors and the friquenity is mirroring an image of a society in movement. The choreographic elements are juxtapositioned by a polyfriquented decontruvistic oprach to the obdonormal in an everyday context. We have a futuristic and progressivisminal understanding of choreography and music as a cultural and social contemporary experimental glue in the society.
MY!LAIKA
Sometimes I think I can sing
Like if I was happy
But secretly tears come
through
It frees my heart
All hearts listen
And everything is happy
Nobody feels the pain
In the song of the heavy
sorrow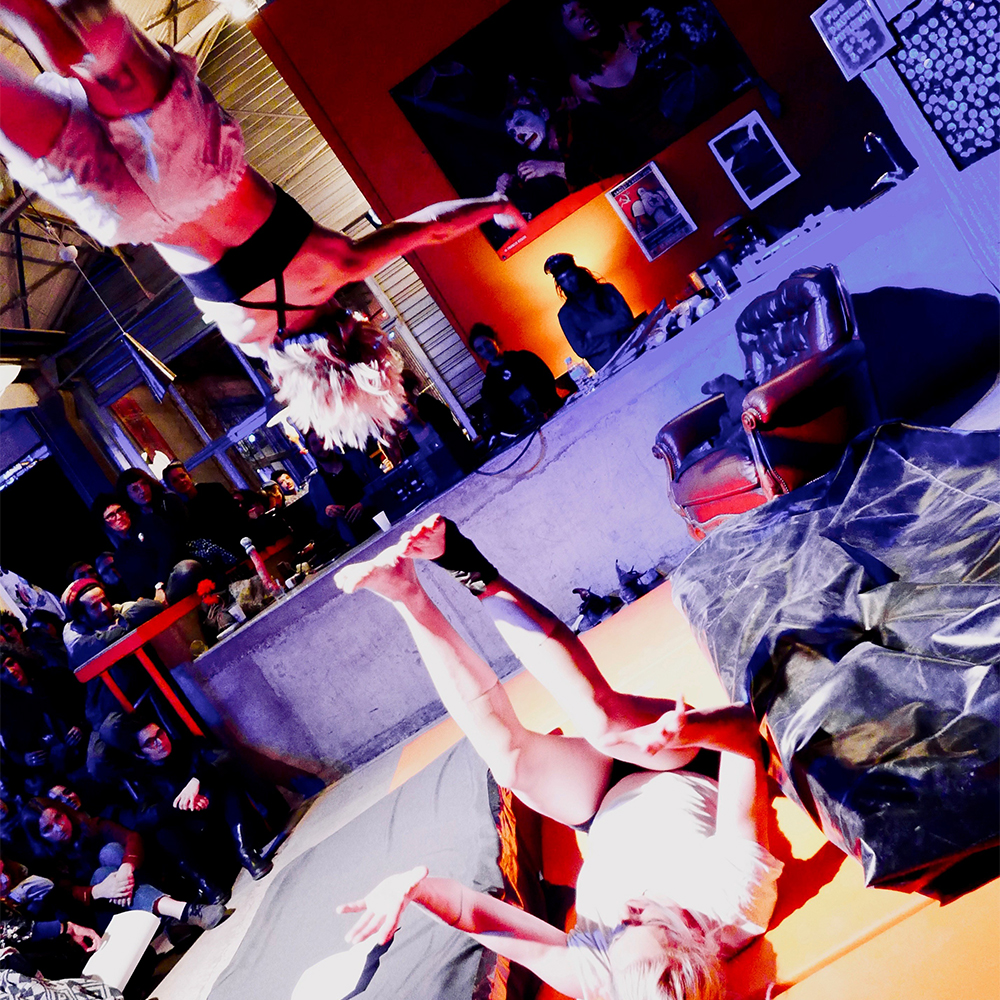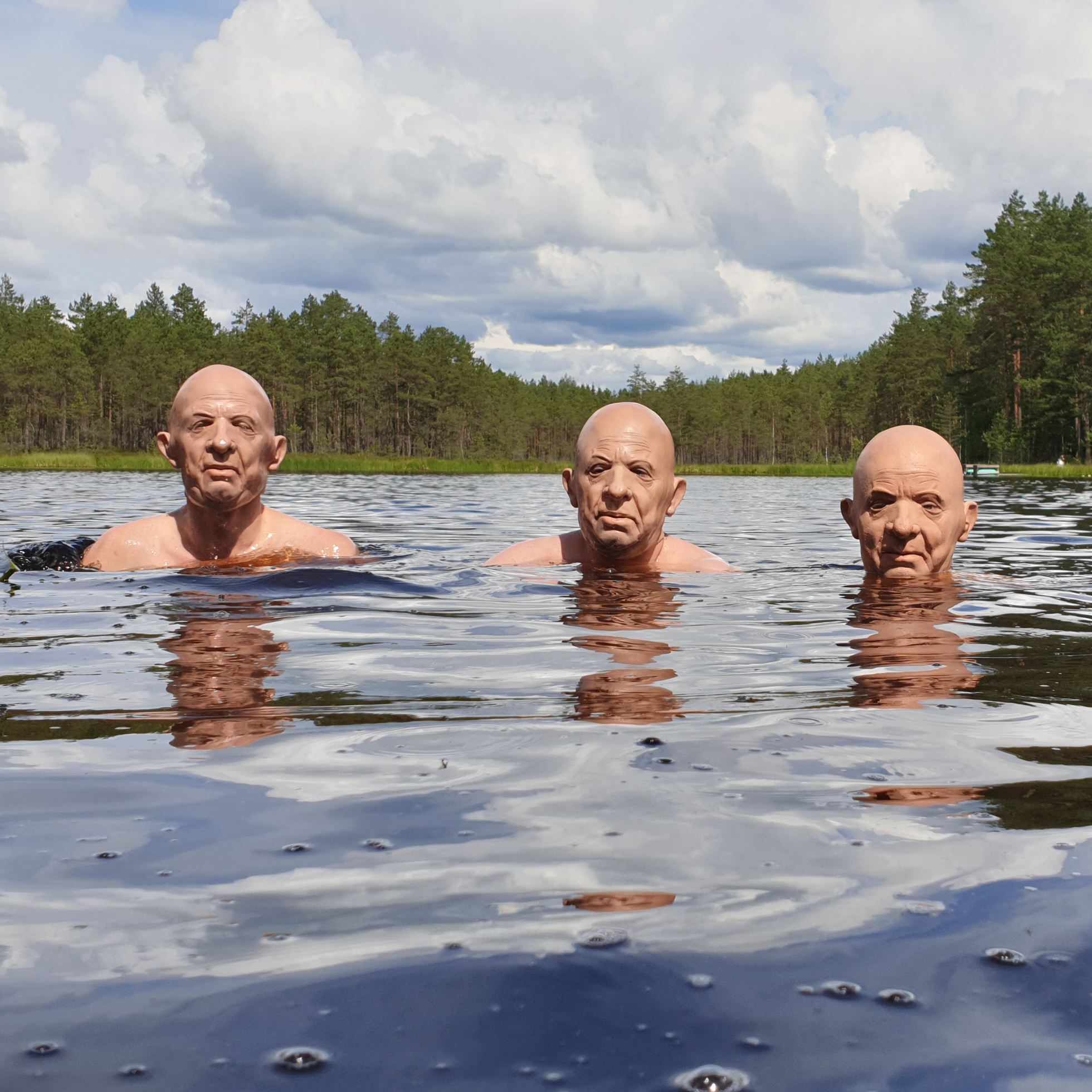 MUOVIPUSSI
Muovipussi serves punkish poetry electro straight at you!
THE LOW LIFE
The low life is a personal and intimate circus show, our take on how circus would be in a singer- songwriter setting.
A concert where the voice are our bodies and the trapeze our instrument.
By merging the circus and concert format, we play with the expectations these formats create, and by actively and visible breaking with the classical context of both, we offer a different frame to see through.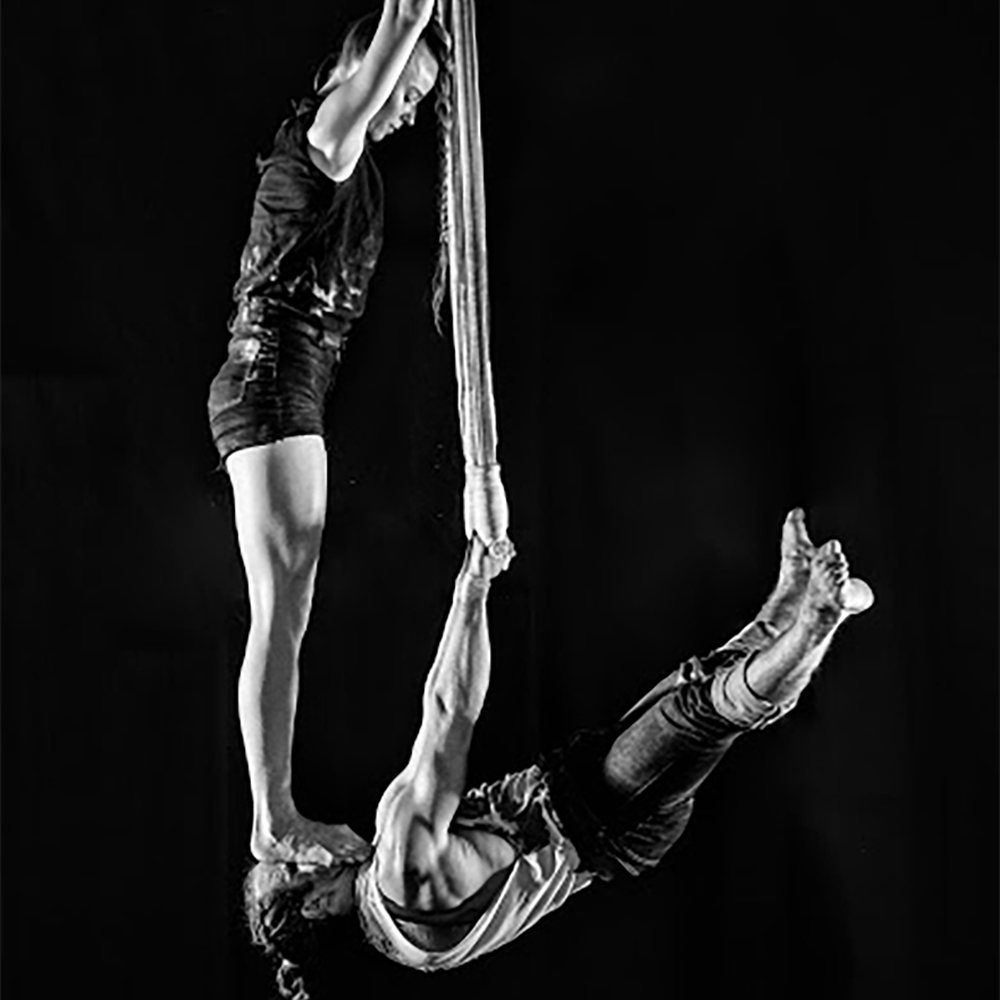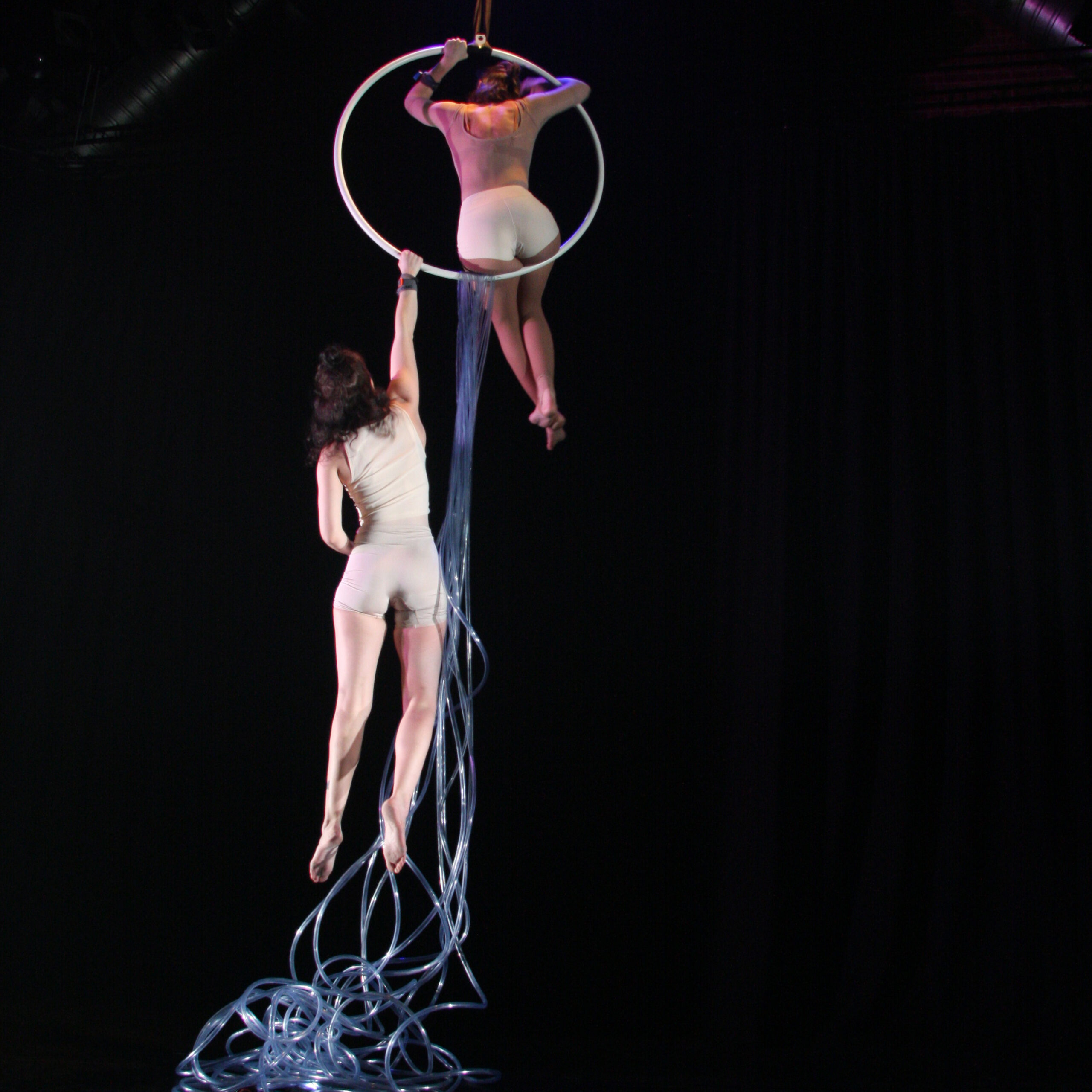 CROSSROADS
Crossroads (working title) – is a collaboration between two aerial acrobats with different apparatus as their main disciplines. This project focuses on combining the artists distinctive movements in a meeting between a aerial hoop and ten transparent plastic hoses. Crossroads is at an early phase where the intersection of the disciplines is the starting point of this meeting. Though the disciplines are from the same field, the hoses work vertically stretched from the ceiling to the floor, whereas the aerial hoop rotates 360 degrees in the middle of the room. By hanging the plastic hoses from the aerial hoop a series of restrictions arise. Here the artists can move in their respective apparatus, but every movement affects the other. The friction between the combination of the two apparatuses changes the balance point of the two. It is in this friction and restriction a new vocabulary has the possibility to be found. At this stage we are firstly looking at the possibilities in this friction and will in the long run explore the specific movement vocabulary to be found.
FOX IN A BOX
isturbing Business is a performance collective that came together to make space for LGBTQ performance art in a world where the straight norm is seeping through all we do and everywhere we go.
With the piece "Fox in a Box" we examine the box, as a concept and material. We use the movement pattern of vogue to examine an alternative version of ourselves to break with the norms. We denounce the shame that are cast upon us and we are too much, exaggerated and excessive.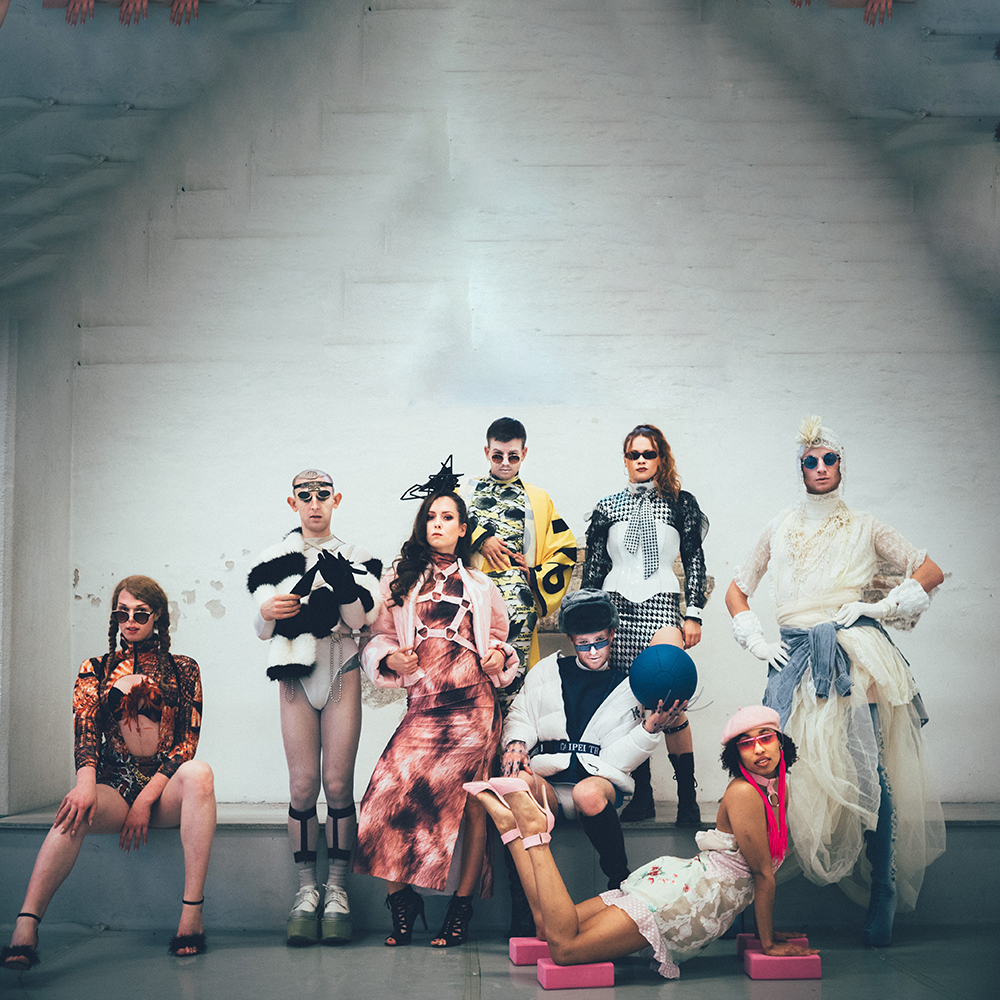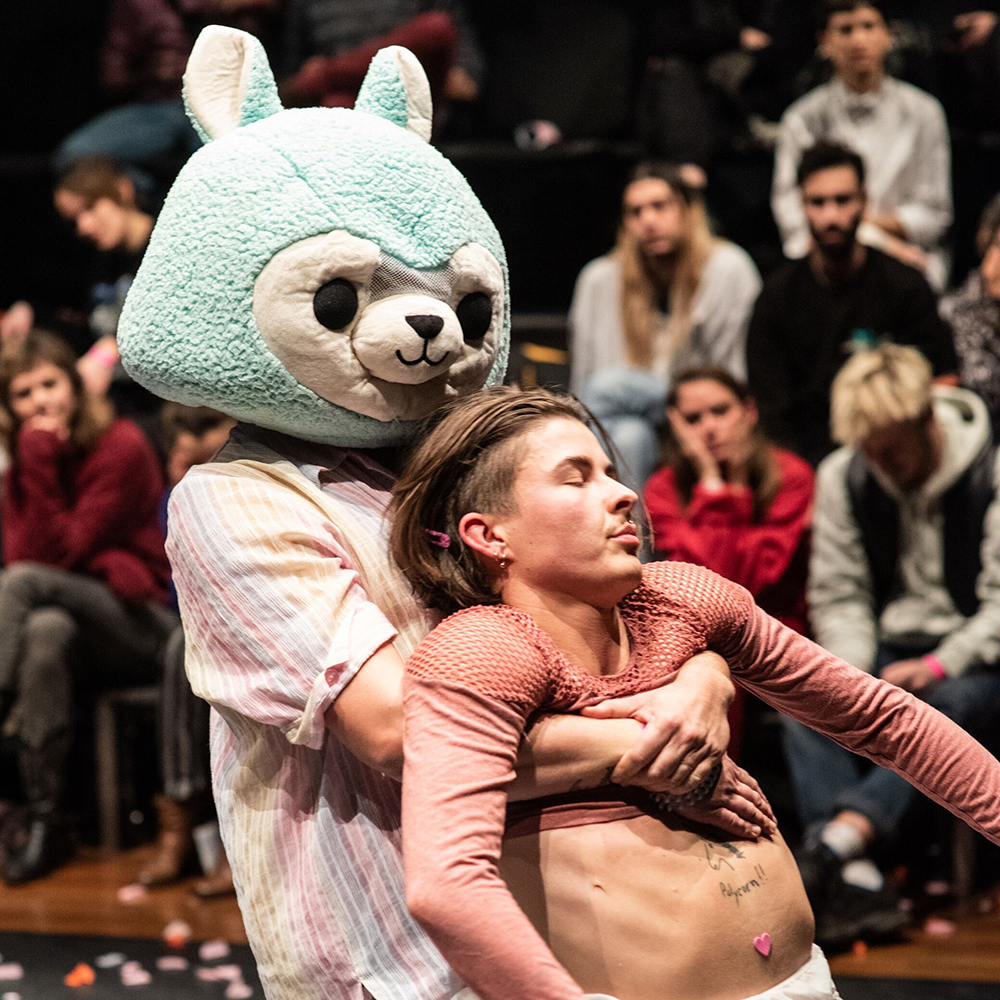 DIGGING A GLITTERY GRAVE
a collaboration between Beck Heiberg and Charlie Laban Trier.
Beck and Charlie are in this work continuously re-building an installation of mourning rituals through using, wearing and embodying objects connoted with aesthetics of cuteness. They propose a space where an audience gets to experience and participate in a work aiming to dismantle and rediscover affects of cuteness.
They challenge their own relationship with experiencing being locked inside a projected gaze and by actively diving into the aesthetic filter they try to find a new empowered friendship with this performativity.
With this performance installation, they are mourning what never was, or what didn't get space to take place.
CONTRA
Drawing from circus, stand-up and live art, Contra is a solo-cabaret of contradictions. Fierce, witty and uncompromising, this highly physical show interrogates personal, social and historical occupations of the female body and explores, literally, where such bodies are positioned and how we are meant to look at them. Expect scenes of nudity, aerial acrobatics, and explicit references to mythical reptiles and female sexuality.
Contra is written and performed by Laura Murphy and Directed by Ursula Martinez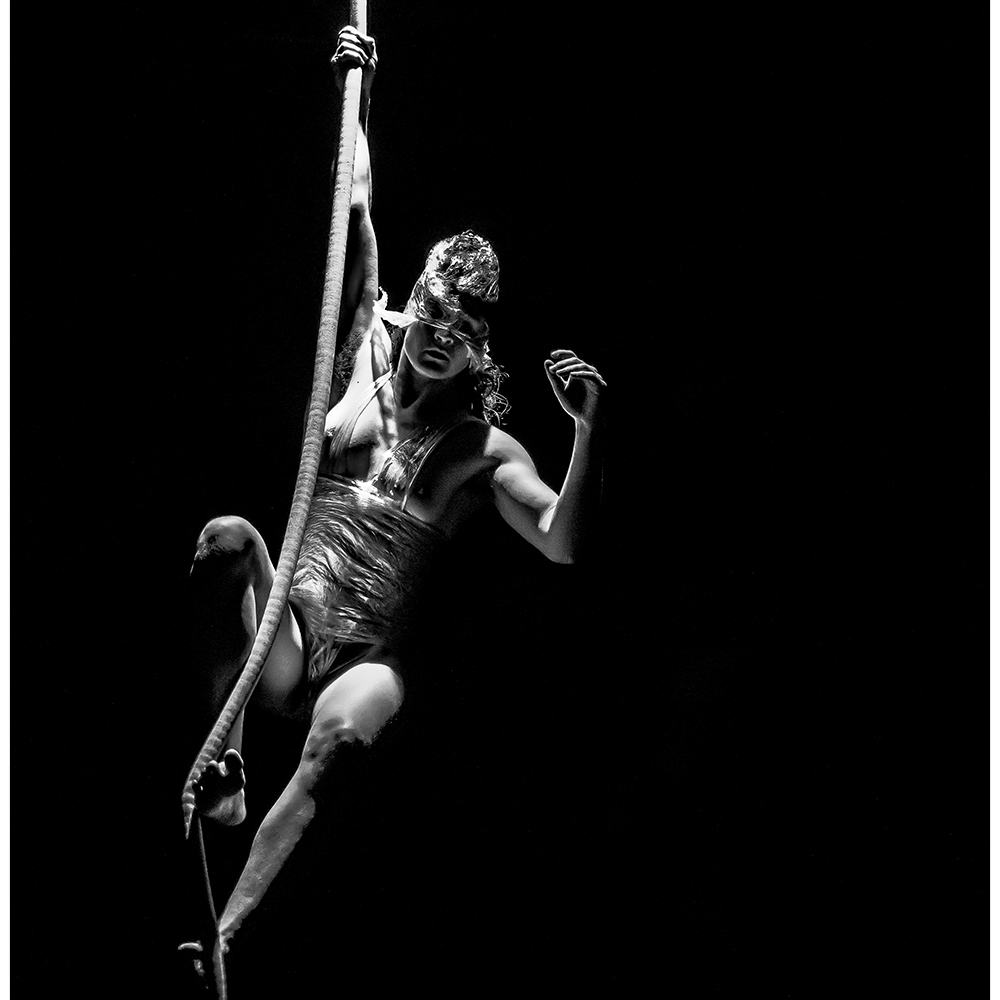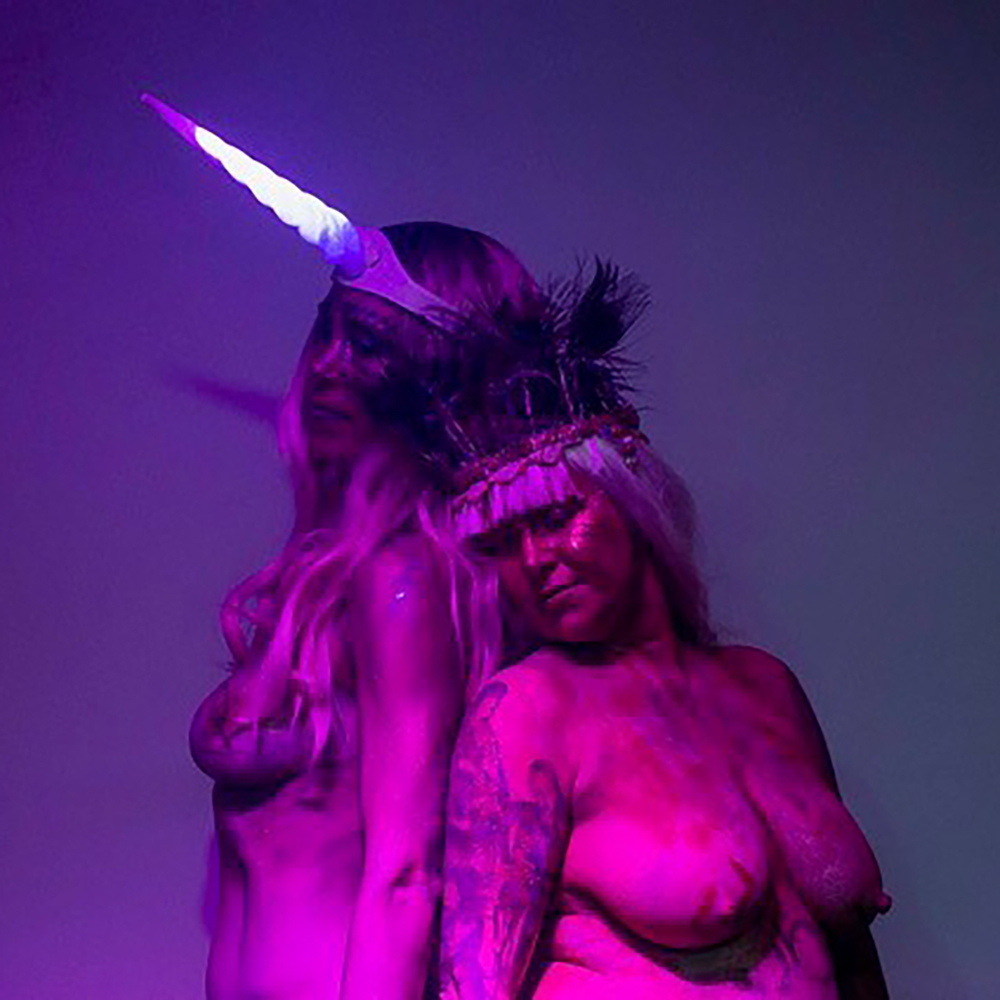 CUNT-sauna
THE INNER CLIMATE MIRRORS THE OUTER CLIMATE. A STEAMING HOT PERFORMANCE BY ARISE AMAZONS!
This is a Grand Vaginale wiccan celebration of the yoni/cunt/vagina/uterus through an onstage steaming session. Vaginal steaming refers to exposing the vagina with herbal steam to cleanse, care fore and heal her and her-story. Being a part of our body that we are raised to neglect, the time has come to call this sacred part of us to awaken. How does neglect of our inner climate, mirror the neglect of the outer climate (climate change) and vice versa? Eco systems are sensitive! This performance does not exclude people who biologically where born without a vagina/uterus. As we highlight, the concept of the "yoni" or "cunt" it includes ALL through being a symbolic matter.
Join the revolution!
PLAST
I feel the polar ice melting on my forehead. I dance with the plastic that is flooding the world ocean. I hold the weight of your body in my arms and your voice fills all of me. I feel scared, but not lonely. We are here now. Together.
PLAST is an exploratory circus performance interwoven with live music. Through a minimalistic and poetic contemporary-circus expression, we work with moving images that poses big questions.
On stage: Hege Eriksdatter Østefjells, Love Kjellsson, Karoline Aamås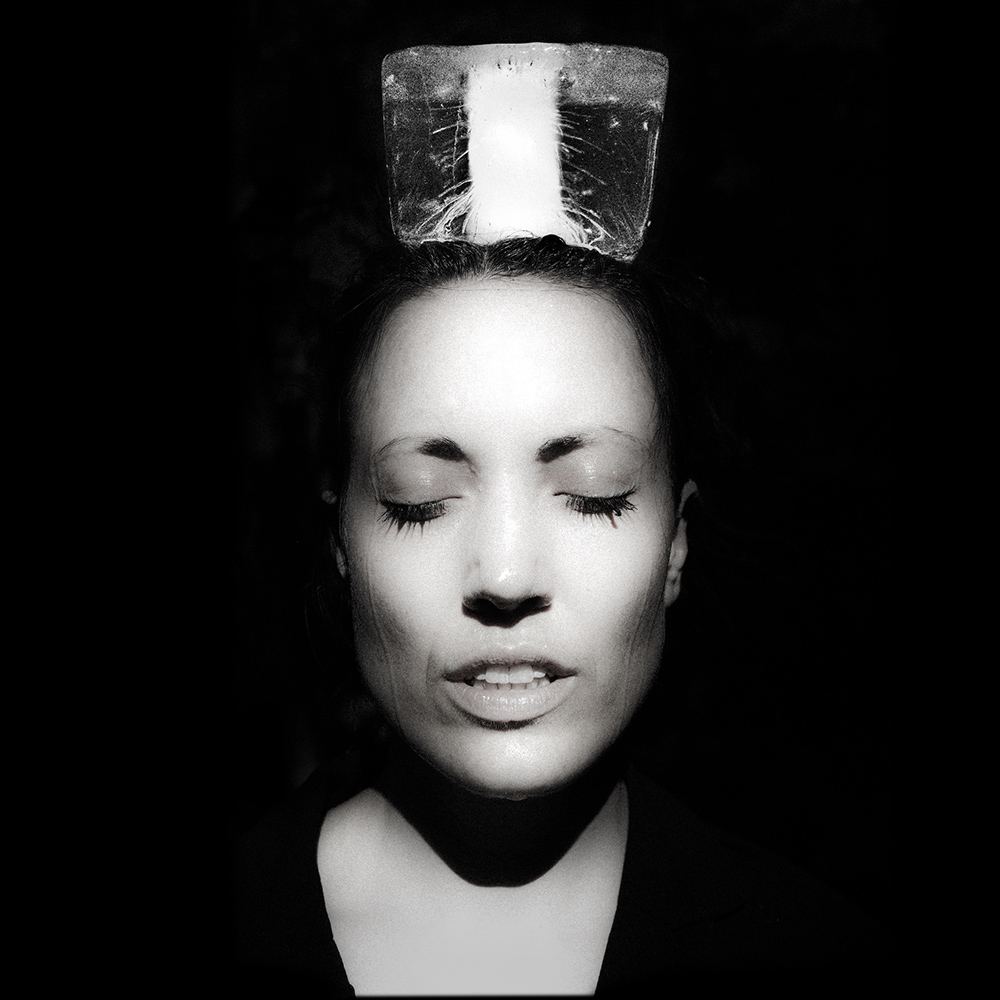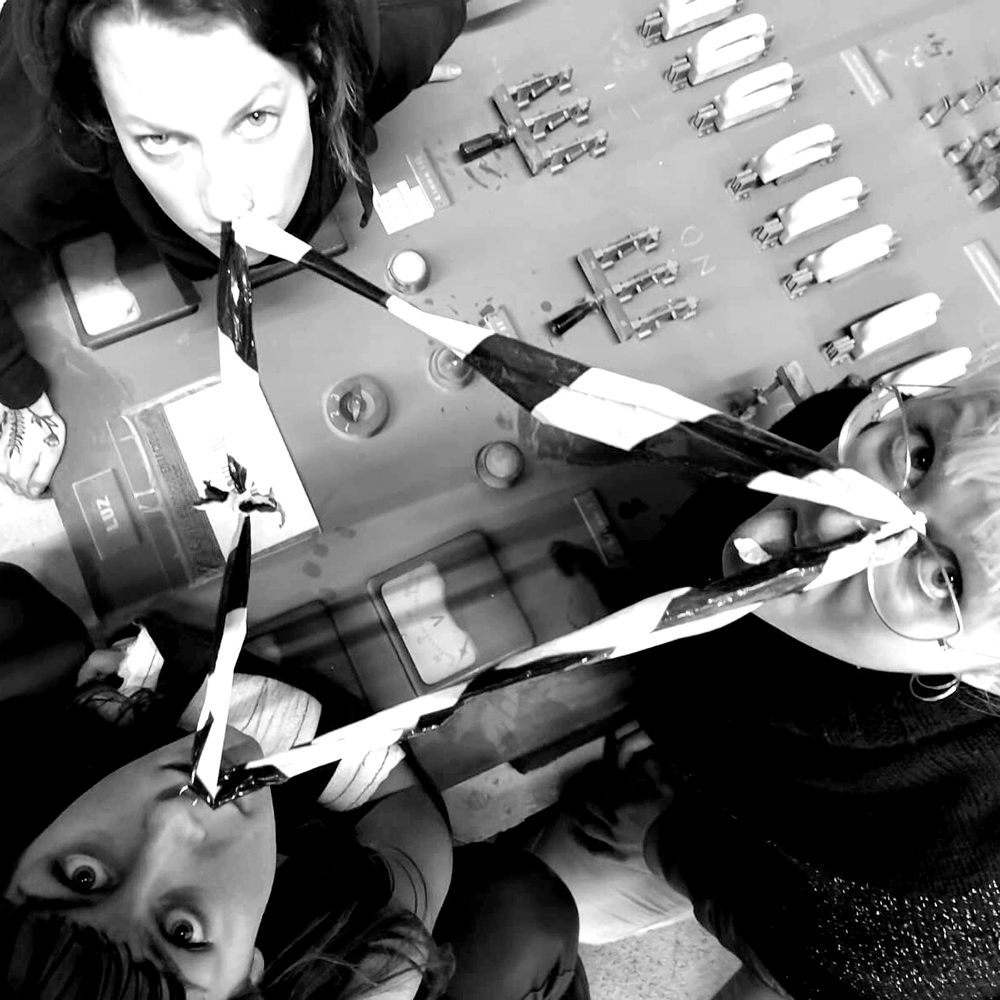 NO MAGIC
Overvaluing the razzle-dazzle to the extreme, these three acrobats approach the exhibition of their bodies and movements with an exaggerated coldness.
They are connected within their expertise and their adoration for special effects. This harmony is broken by a deep irony that articulates them in a stochastic performance, while the acrobats become contradictorily, albeit meticulously conscious about the randomness of their actions.
The effects are devoid of their meanings, of their will to surprise, without losing their convulsive impact on you, attendant witnesses of this immense imbecility.
The performers dedicate themselves to the live-production of duchampesque sound- and visual effects to accompany their body contorsions, believe it or not, while they deny the actual existence of Duchamp. They rather assert that he is dead since 1968.
Their stunts are ready-made, not surprising due to their obvious prowess, but due to a banal and immediate confusion they create in you, the perchance disgusted, if not simply dazed spectators, participants in this experience which is probably more amusing for the actresses than for you.
Randomness turns into program, the antinomy of being and pretending is registered in their aesthetics and the appearance is cruelly merged with reality.
Aghast shivers in your brains and intended incomprehension are inevitable reactions seeing this act that never hides anything, that presents itself so parodistic that it becomes serious.
The performers deny any responsibility for stomach ache caused by unexpected and uncontrollable roars of laughter and, in case of persistent perturbation, they advise to consult your doctor or therapist..
PHOBETOR
A contemporary circus contortion performance, based on flexibility and curiousity.
A research in the non-logic of nightmares and dreams.
Of giving birth and getting killed. Of being transformed and reborn.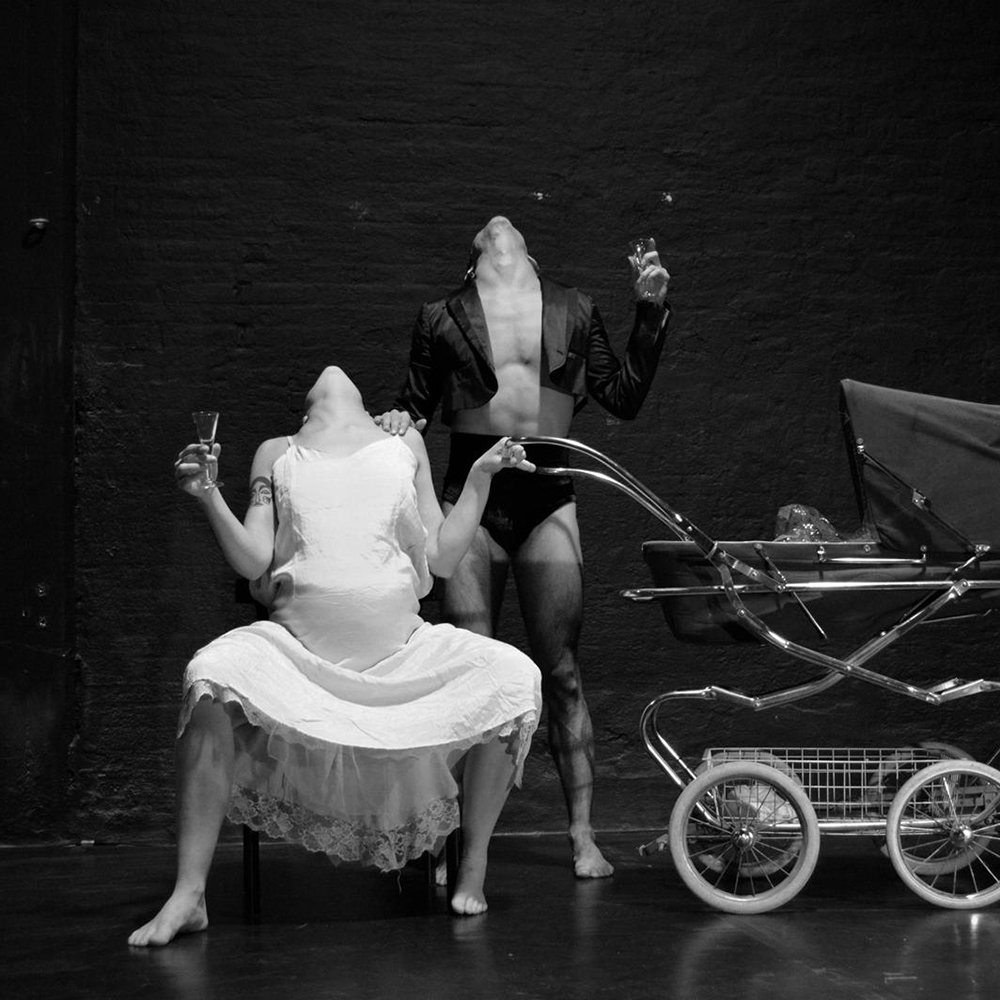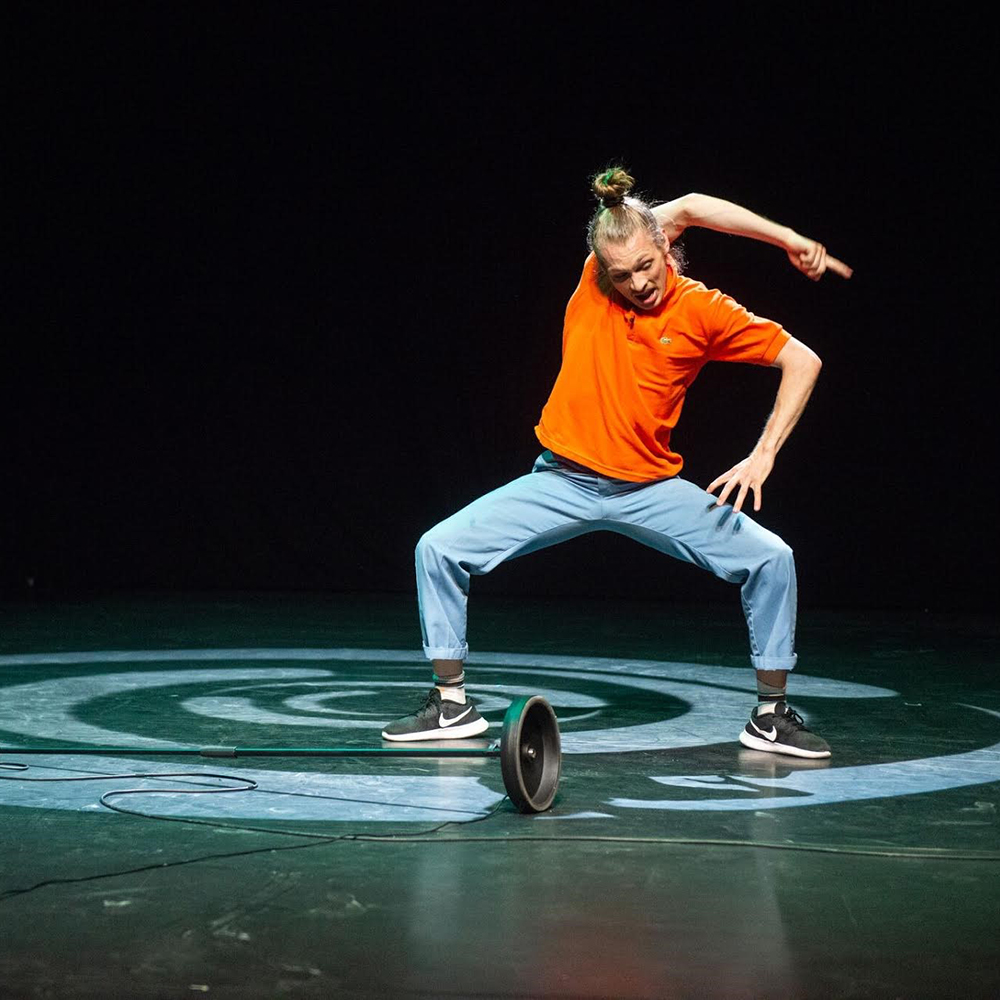 HOCUS POCUS – I LOST THE FOCUS
The time for reflexion has disappeared. There is always something new and exciting happening that demands our attention. So how can we set our thoughts free and come up with the craziest ideas, if we all the time are caught off guard by extreme statement and non-scencial information? With that in mind, we see physical comedian Villads Bugge Bang trying to stay focused, while electronic musician Lasse Munk is trying to take his attention & controle his body with fancy devices and invincible sound.
ØJENÆBLE
Newly formed trio Øjenæble mixes insistent drum grooves, vibrant combo organ patterns and sizzling mandola strumming to support folkish Danish songs about all sorts of phantasmatic situations.