BREAST IN PEACE BY M.P.A.C.
Breasts, beloved blend of fat, connective tissue and glands! As clowns, in the tension between cringe and virtuosity, M.P.A.C. explores breasts. What does breasts say about the human condition? Who can show what, where, how?
​M.P.A.C. plays with perceptions of breasts to surprise, remove shame, arouse laughter and broaden the view on breasts both in the public and the personal intimate. Through clown, dance and circus M.P.A.C. builds a space of humor and vulnerability, rapture and resistance, tricks and reflection.
Who can show the nipples on the beach? In social media? Elevated on stage in the spotlight? Breasts are too big, too small, too saggy, too sexy, too heavy, too flat, too muscular. Are you breastfeeding here?! Breasts are hidden, missing and mourned. Breasts are a goldmine for four clowns with a punk circus attitude!
Photo: Alex Hinchcliffe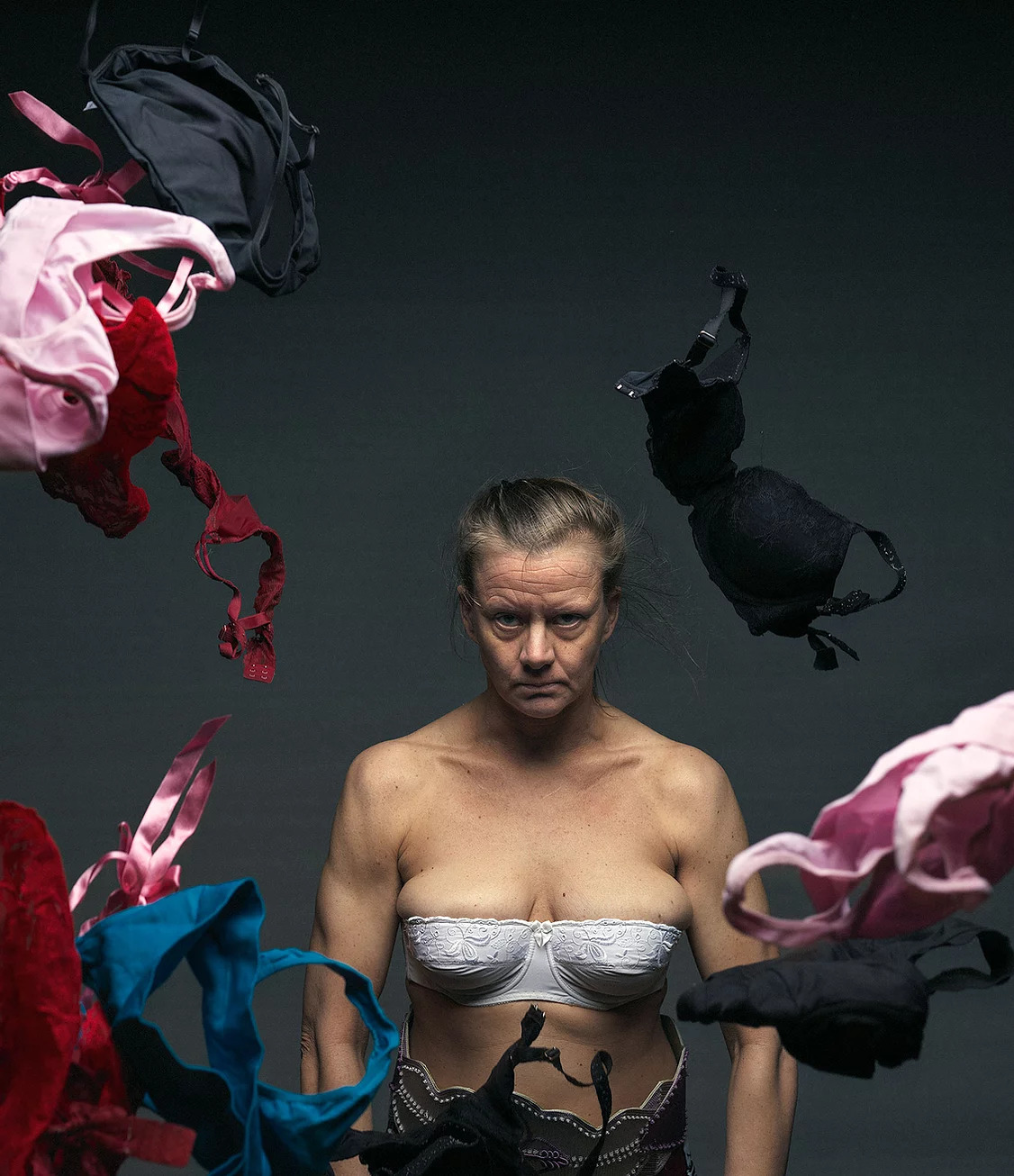 NOISE JUICE BY MUOVIPUSSI
"Noise Juice" is Muovipussi's beautiful rotten egg that will make your soul cringe, in the best possible way!
Inspired by grandmas and electronic music, these three performers present their multidisciplinary skills spiced with a 5G connection straight to heaven and hell. There will be magic tricks and maybe even some flexibility in this discotheque of the unknown. This triplet of cute darkness offers you the most luxurious soul manicure.
Muovipussi is a performative electro-punk band from Finland founded in 2018. After playing several concerts they decided to extend their repertoire also to theater stages. In their mixture of music, theater and circus, they discover new ways to combine these worlds.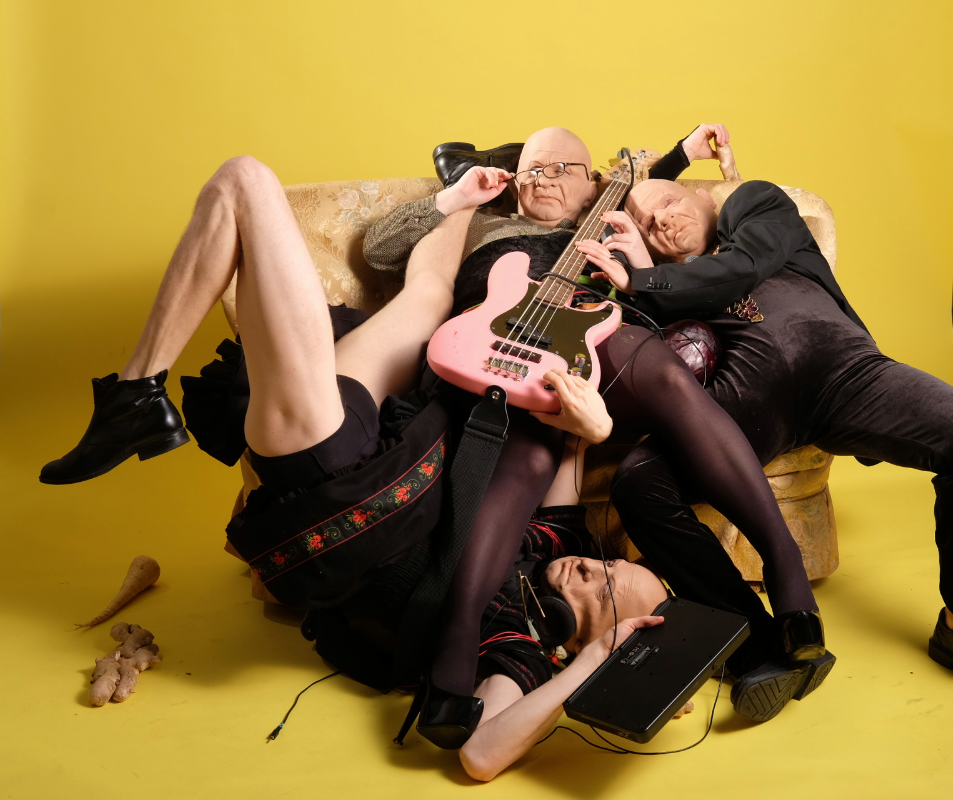 TERNURA Y CHOCOLATE
BY DEBILEMMENTAL
The good thing about being dead is that it reminds us that we are alive. It's a birthday. He sits there, this lonely man, waiting for his guests but no one will come. Inflated balloons, candles already lit, everything is ready for party. A romantic night, or not? It only remains to open the fridge.
A thriller of dark humor, "Ternura y Chocolate" tells a story about a mysterious and complex relationship between two characters.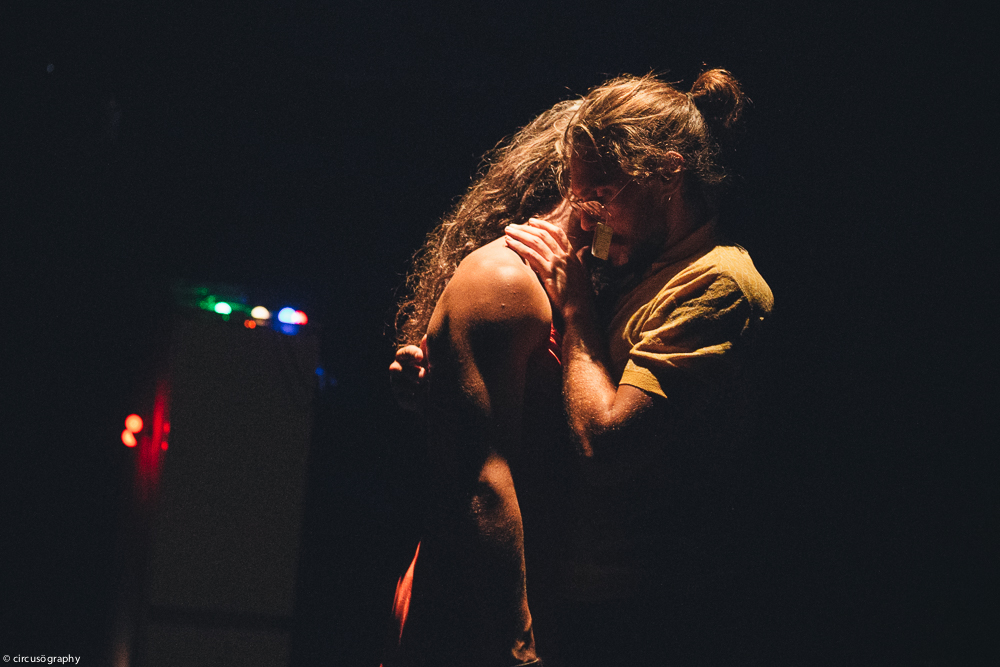 TEMPLE OF FERAL
PERFORMANCE INSTALLATION
BY ARIZE AMAZONS
We welcome you to the Temple of Feral. Let us prepare you for the Mystic Ball, let us guide you deeper into the winter mysteries and legends of the forgotten realms. We offer you a possibility of stillness, contemplation and rejuvenation before you enter the great big Ball Room. Let your self become the guardian of the mystics that surrounds you.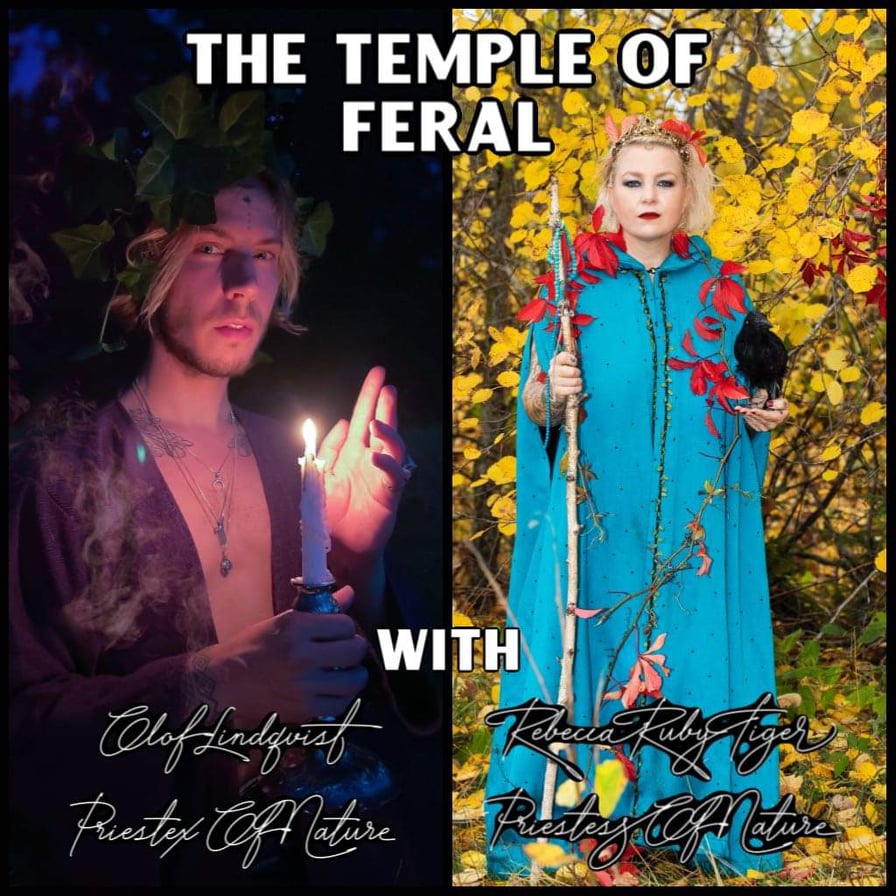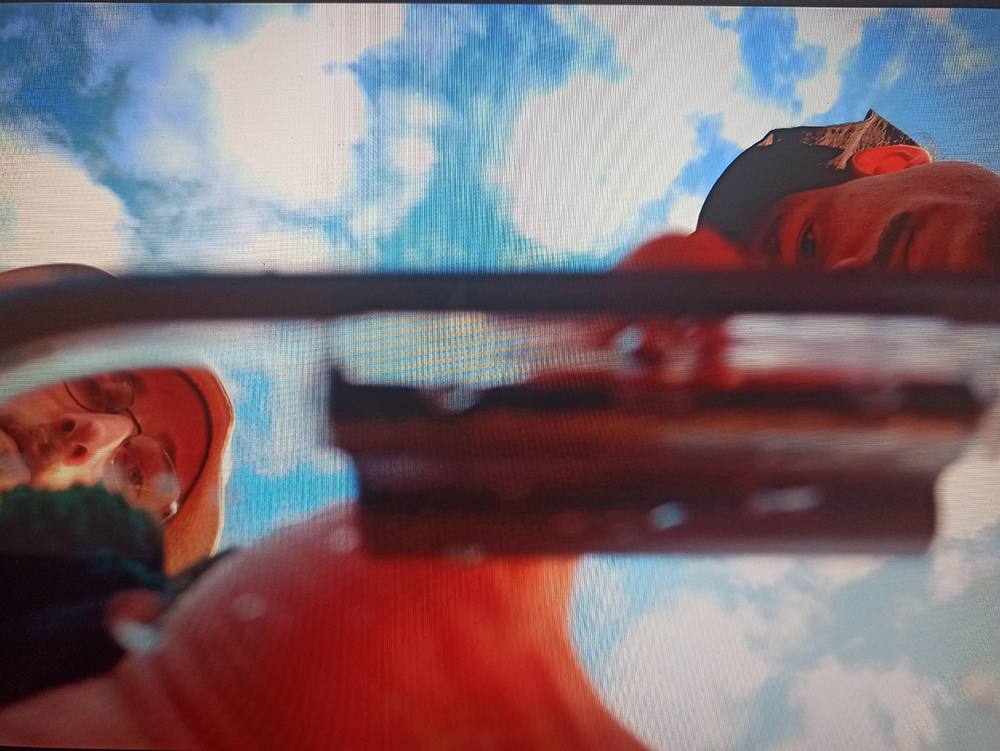 I WAS TOLD ABOUT A GROUP OF FERAL HORSES BY ØRNE OG JEL INSTRUMENTS
 A human video diary produced by humans. Is it about humans, is it an act, or is it merely creatures of this planet fumbling around at the surface of the rain? Curious about the superficial, Dr. Stifinder and his devoted fotographer Sr. Atrapasueños, delve into the unknown with nothing but a lunchbox and the company of a friend. Searching for tangible substances in a world of liquids, this study invites the courageous to saddle up and let the feral horses lead the way through the unconscious mind. What is the worst that can happen? You have already missed the point.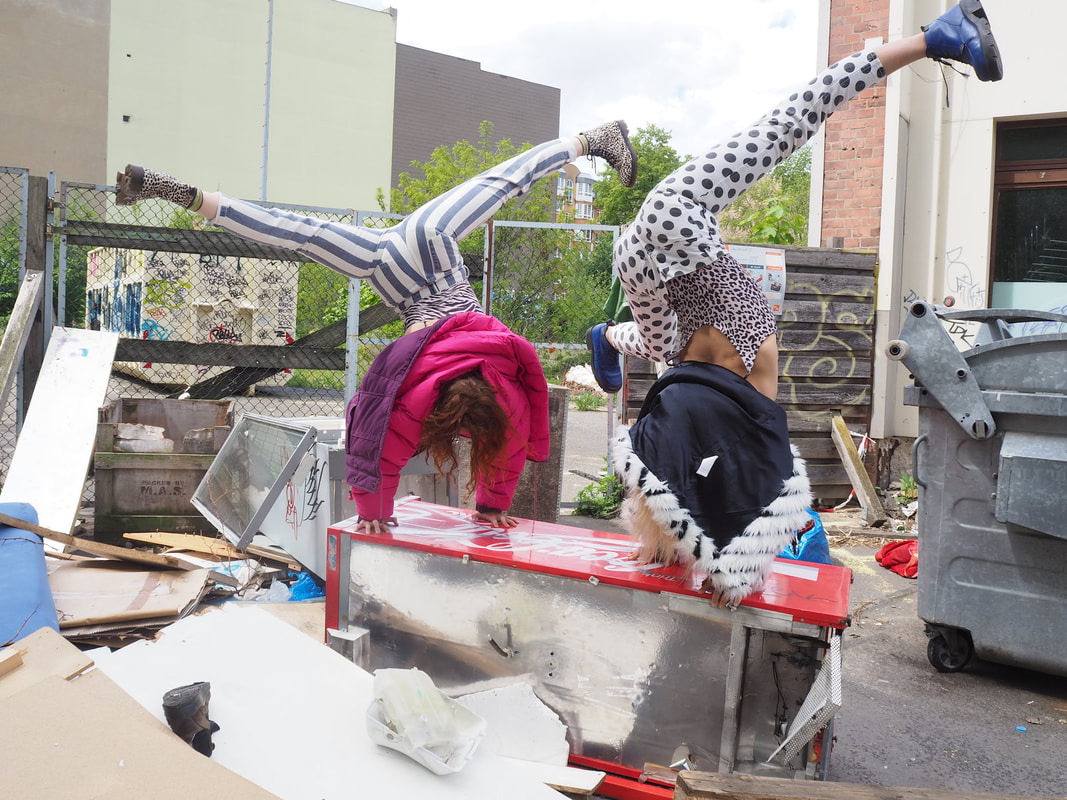 SPLIT ENDS BY SISUS
Sisus is an all-female circus company called Sisus Sirkus from Finland, founded by five women. These childhood friends found their roots in youth circus activities, and have always combined their distinctive sense of humour with a love for circus. Their aim is to bring the message of friendship, joy and creative wildness to the audiences and the motto goes 'More is more'. For more information about the company, you can check their website www.sisus.net or follow their crazy caravan journey on instagram @sisus.sirkus
'Split ends' is a new duo contemporary circus show of Sisus with Inka Pehkonen and Imogen Huzel. The show is imposed by its variety of high-level circus skills including various disciplines for example Washington trapeze, partner acrobatics, skipping rope and hand standing. The piece 'Split ends' offers a strong feminist take on the image of women in modern society. The stage plays host to two women, two artists and the piece tells their story and thoughts about what it means to be a woman and an artist in today's world.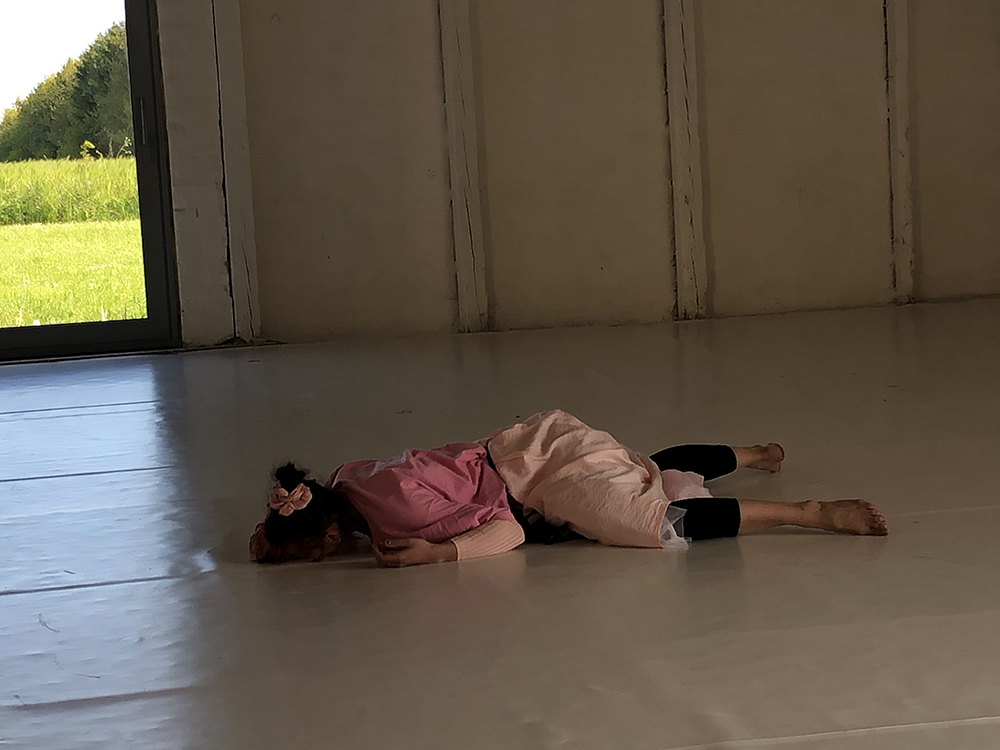 REST IN BY KAROLINA WOJTOWICZ
Rest In is an exploration of human existence in a crisis and the transformation and  initiation that happens after a crisis. The place where we need to let go of what we cannot control, where the old needs to die and we are forced to accept the new. Becoming left with empty hands in the unknown space where the new can now be born.  Karolina (dancer) and Liv (sound artist) explore together the sound and movement of that space between Agony and Acceptance. How does the body and mind move in space between agony and acceptance?  What physical form does it take and what soundscape does it shape?  With the collaboration of a performance artist and a musician they take the audience on a slow-paced journey from suffering to transformational initiation. Using true fictionalised biography material, electrical cables, belts, butoh dance, and ongoing repetitions of rituals with experimental and monotonic sounds.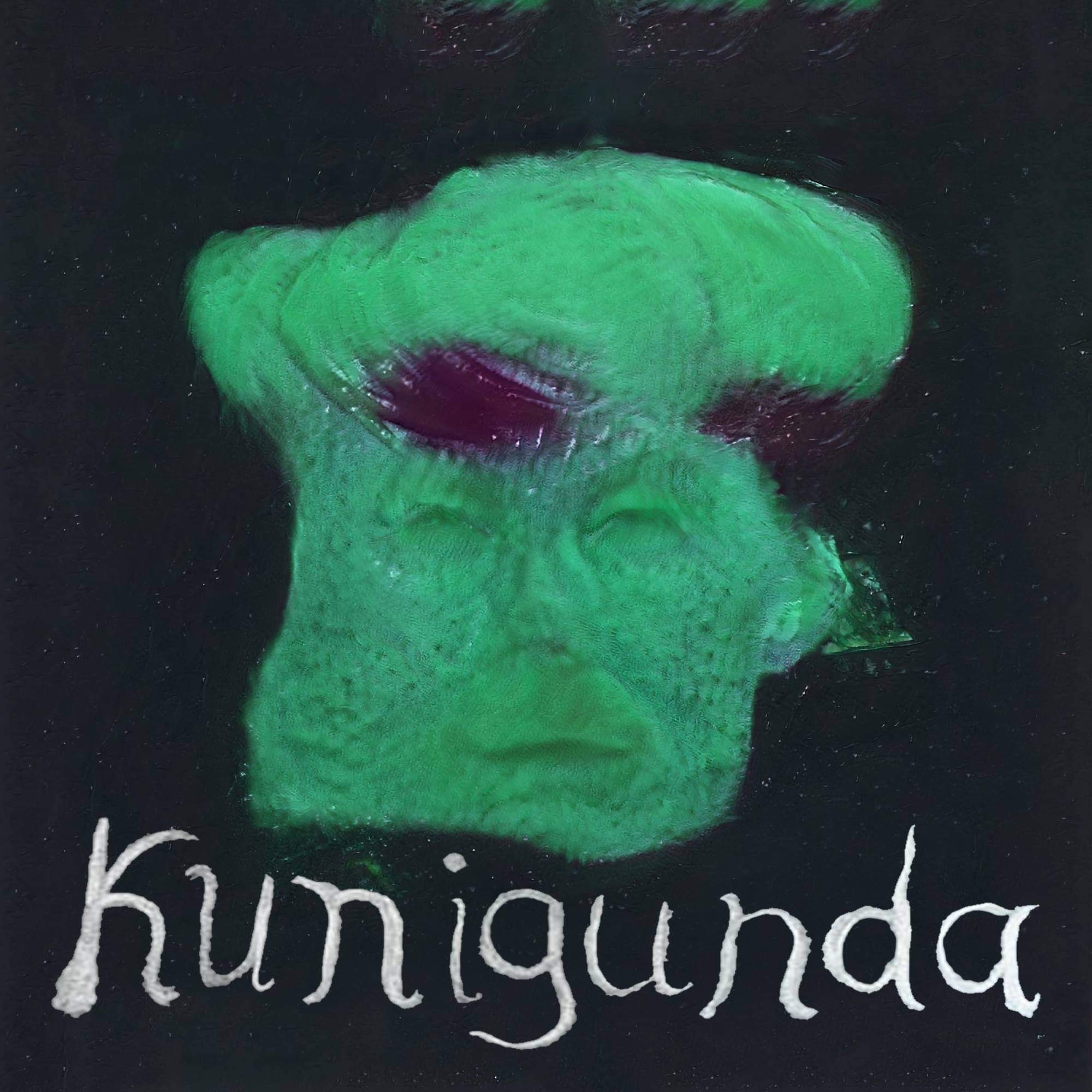 KUNIGUNDA
Is a duo with Ester Thunander and Maja Li Härdelin, together they make contemporary arrangements out of Swedish folk songs. In musical archives they search for songs that still resonates in their melodic and poetic content through layers of time and oral tradition.
THE MYSTIC BALL
– PRESENTED BY BECK 007
Judges:
Princess Coco Ninja
Rae 007
Maji Miyake Mugler
Mother Naïmah Milan
Legendary Inxi Prodigy
MC: Typhoon Prodigy
DJ: Suzie the Cockroach
——————————————————————–
🖤 What is ballroom? 🖤
The underground ballroom scene has it roots as far back as to the 1920 in Harlem, New York, and was created by the Black and Latin Trans women and Drags, as a new safe space due to racism they faced within the white pageant scene.
It evolved into many new categories and became not only a space for trans women of color to enjoy the safeties of community but of all queer people of color to create and express what was not allowed at the time to express in the public.
While the community is not as segregated as it used to be, we remind you that the space was created and are ruled by people of color, and we remind you that the underground ballroom scene will not accept any types of racism, homophobia, transphobia, ableism, body shaming or any types of discrimination.
Ballroom welcomes everyone and respects everyone, regardless of race, gender, ethnicity, body, sex or status. Ballroom is a place of love, unity, creativity and mutual respect.
If you are not a person of color and/or person of queer experience, we would like to reinstate that you are a guest within the ballroom community and should follow rules as everyone else. Please be mindful of the space you take as a guest, and you will be welcomed with open arms.
——————————————————————–
Check out all the details and categories HERE!